Fresh cucumber and lime drink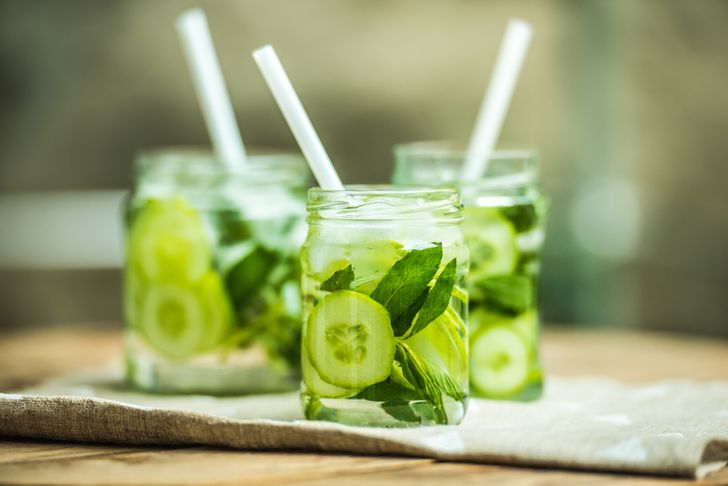 Ingredients:
1 lime
2 cucumbers
1 big orange
honey according to taste
mint according to taste
1 liter of sparkling water
How to make it:
Puree one cucumber in a blender and slice the other one into circles. Squeeze the juice out of the orange and lime. Combine the cucumbers, juice and honey in a large pitcher and mix together. Add the soda and garnish it with fresh mint leaves.