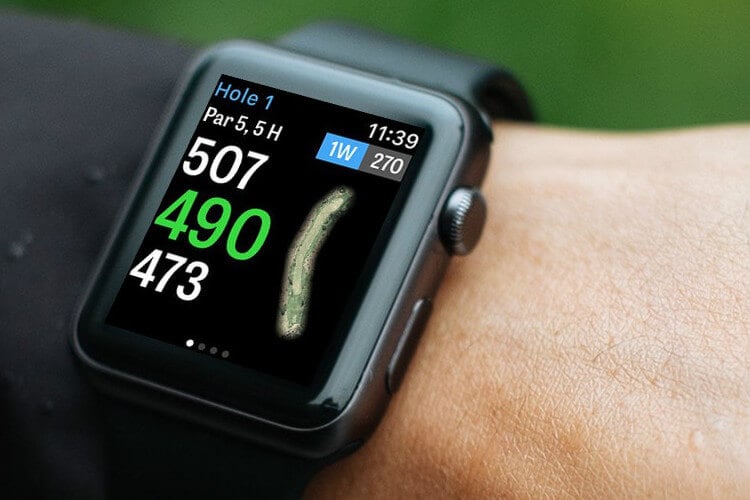 Apple Watch is an amazing device and you can take advantage of the sensors and dedicated App Store. The good news for Golf lovers, there are a lot of dedicated Golf GPS apps for Apple Wath. And, if you are an avid Golf lover, then those will work like a charm. This article helps you with that and compiles the best golf apps for your Apple Watch.
Try these best golf apps with your Apple Watch and take your golf playing to the next level. Let us dig deep into each one of the apps one-by-one;
1. Golfshot
Golfshot is the most advanced golf GPS available for Apple Watch. This is only Golf app that offers AR on the golf course. Golfshot has information for over 40,000 golf courses and over 500,000 holes to pinpoint around the world.
The main highlight of this Golf app is the ability to visualize the course in a 360-degree view. You can also track your shot distance/direction, the club used, detailed statistics, etc.
Moreover, you also track distance to hazards and targets. Use Siri for voice help and track your health activities. It also features to email your scorecard. Besides, it also offers a premium version which provides you more detailed statistics.