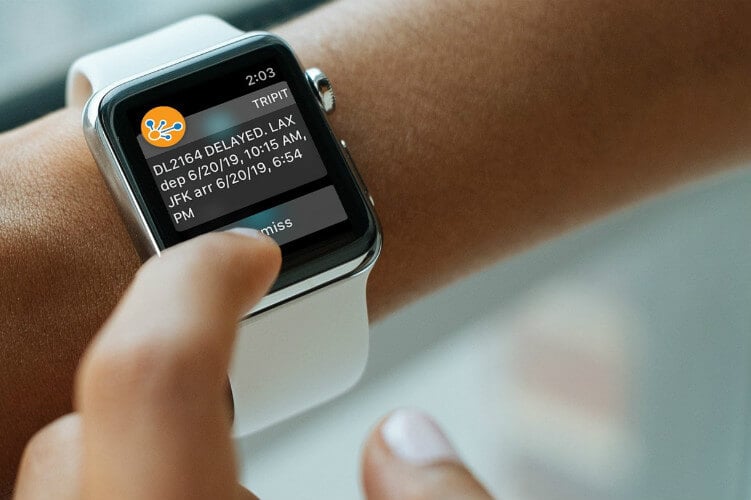 When you plan a vacation or a business trip, you have a lot of things to take care of. There are dedicated travel apps for Apple Watch owners to help in your trip. This Apple Watch apps could make your experience better. You can plan, book or do more with the comfort of Apple Watch. You will get real-time flight alerts, gate number, language translation, airport map, walking directions, etc. with these Apple Watch Travel Apps. If you are planning for a trip, you must check these apps.
Here is the list of best travel apps for Apple Watch owners those are going to help you with real-time flight status, language translation, etc.
Map App on Apple Watch
You can get guidelines and directions from the built-in Map app in Apple Watch. The map on Apple watch supports Siri and you can request guidance through Siri. The digital crown control brings you more features about the Apple Watch. You can get suggestions based on your location, recent locations, favorites, etc. by scrolling the crown.
The turn alert from Apple Watch guides you to turn left or right turn or about the destination. You can select the alerts for different modes, such as Driving, Walking or Driving with CarPlay. The transit function will show you the public transportation options including train, bus stops, schedules, etc.