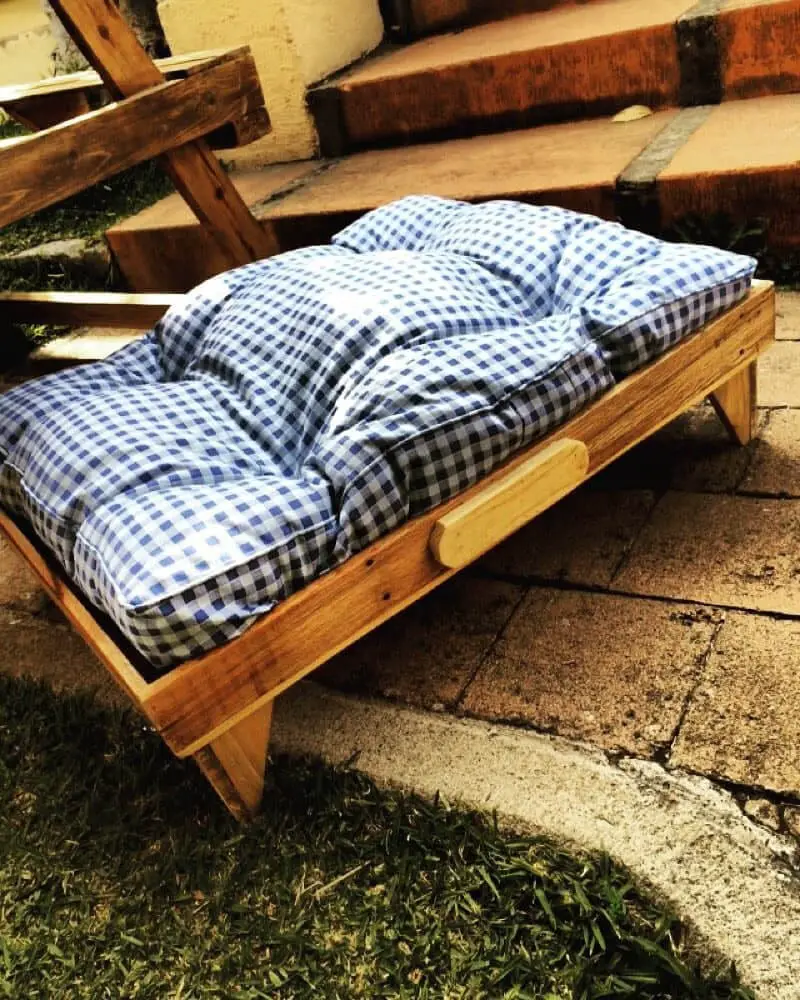 One must have for any dog-owner is a dog bed, and you're in luck if you have the simple tools I mentioned above. You can make your own dog bed without doing complex woodworking.
Fortunately, there are great beginner DIY Pallet Dog Bed Plans that you can do with just basic woodworking knowledge and a few hours. I can guarantee that you can finish these projects in a weekend.
Some woodworking beginners start with a workbench, a fancy sander, a circular saw, some hand-tools and quality grade wood. But you would not have to start with such fancy tools.
Instead, you can start with common woodworking hand tools like hammers, a wood saw a simple sander and wood scraps or a wooden pallet.
1) Twin Pallet DIY Dog Bed
Dog beds can get a little pricey. Luckily DIY Dog Beds are easy to make. Upcycling wooden pallets can help you save money and create a dog bed that your dog will personally love.
This DIY Pallet Dog Bed is especially cost cutting since it's a twin bed for your dogs!